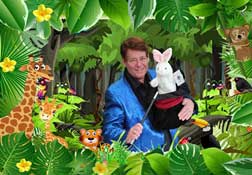 An ideal activity for pre-schoolers
* Gasps and smiles when the electronic rabbit appears *
* Lots of hilarious audience participation *
* Fun, fun, fun and laughter all the way *
* Great value for money and reasonably priced *

** Ring Alan NOW on Mobile 0274 95 7070 so you can discuss your requirements and he can tailor a pre-school show to your particular needs. **
Multi Award winning children's magician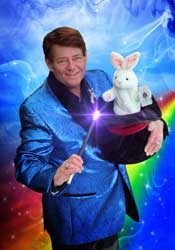 Alan Watsons show is a perfect choice for Child Care Centres, Kindergartens and Pre-Schools. His half hour show is designed to create active participation, fun and laughter all the way.

His shows are designed so that every child will be involved and they will be kept laughing and enthralled from beginning to end.

The children just love Milkyway the electronic bunny who is an important part of his show.

Alans credentials speak for themselves - He has been judged by his peers at six New Zealand International Magicians Conventions as New Zealands Top Childrens entertainer.